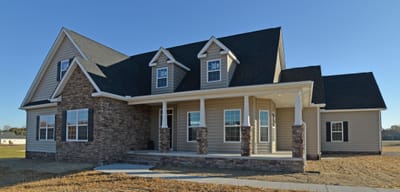 Are you considering a new home? Consider a new choice! With a variety of land/home packages, we offer you a chance to build your new home with as much flexibility as you require.
Salt Air Homes is a single-family home builder founded on trusted friendship and integrity. We are not your typical home builder. We provide an unparalleled level of personal service while serving southern New Castle through northern Sussex counties in Delaware.
Together we have over 55 years of combined experience in the industry. The owners, along with the whole management team, are life-long residents of Delaware. Salt Air Homes not only has strong community ties, we are your neighbors and want to help you build your new home locally.
Whether it's your dream home or a customized version of one of our popular models, we are here for you. Call Salt Air Homes to schedule a consultation today at 302-698-4146.
Click here to Contact Us